Le NV216C-RTK-A est un récepteur de navigation par satellite multi-fréquences et multi-constellations entièrement intégré avec une fonctionnalité RTK & Heading intégrée.
La principale caractéristique du NV216C-RTK-A est sa compatibilité totale avec les systèmes mondiaux de navigation par satellite (GNSS) GPS, GLONASS, GALILEO et BeiDou. L'appareil NV216C-RTK-A est spécialement conçu pour les applications de haute précision, exigeant un faible coût, une faible consommation d'énergie, un faible facteur de forme et des performances sans compromis.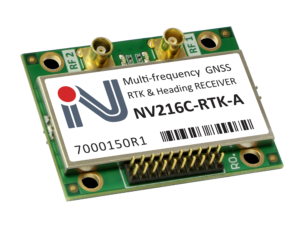 Attention: The internal data of table "216" is corrupted!